Atlast guys wait for cheapest drone from one of our indian startup is over ... Coming to the point Drona Aviation based in Mumbai.
Pluto was one of thier inital drone which lead lot of students to get thier hands on drones.
This is brushed drone with a fc which is open for programming and experimentation i myself am looking for a few pcs. to try out swarming if possible, Though beginners can start with understanding basis and programming small flight paths 🙂
It is on INDIEGOGO for initial seed funding stay tuned for more updates link : CLICK HERE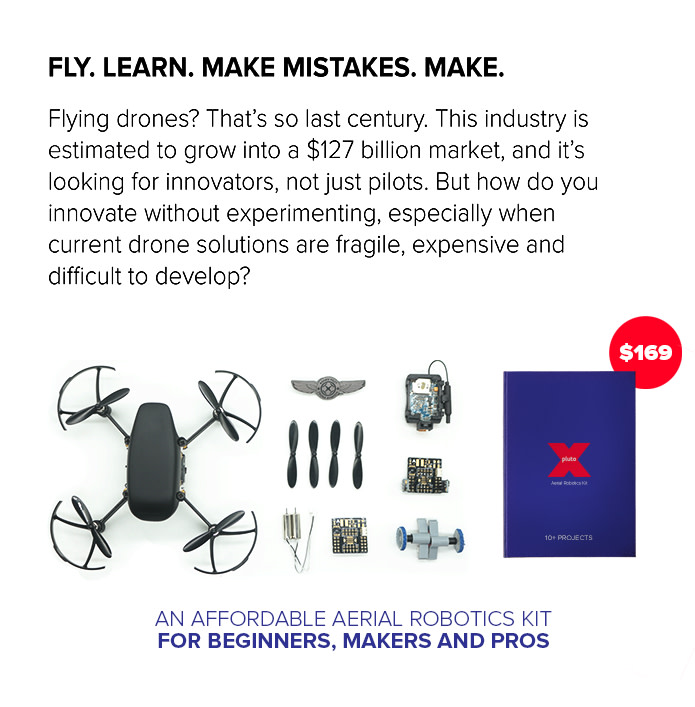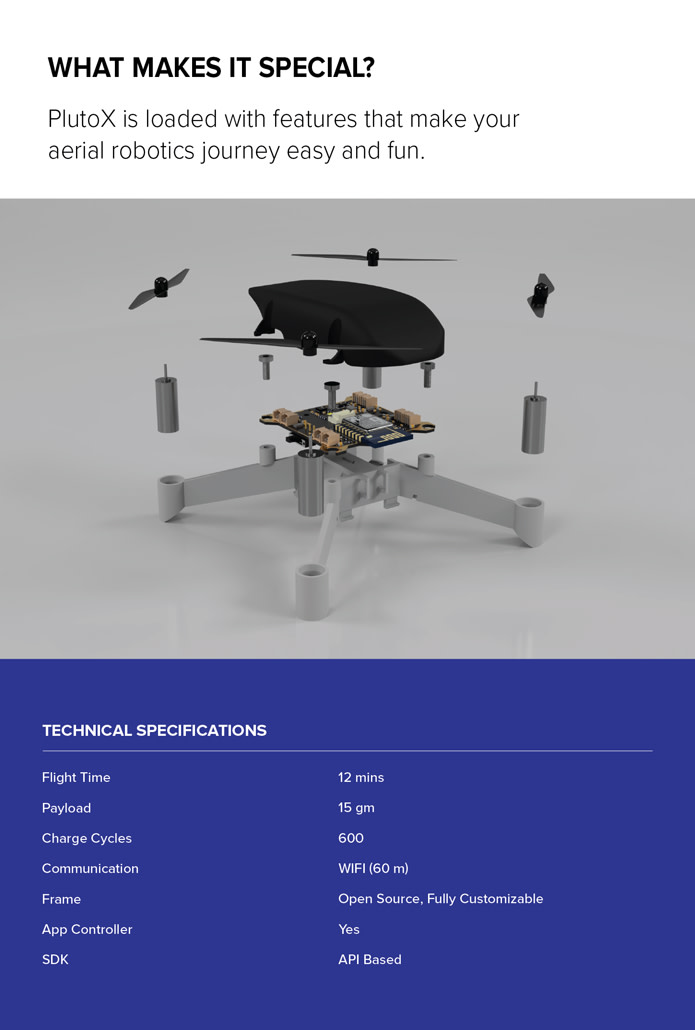 PlutoX drone supports wifi based communication and hence it will be a lot easy to communicated wirelessly without any wires stringing here and there 🙂 a great thing for those who would like to connect them and program them together on a wireless network.
Flight time is also a good 12mins.
For programming them i see they have SDK and hence coding something with apis is easy.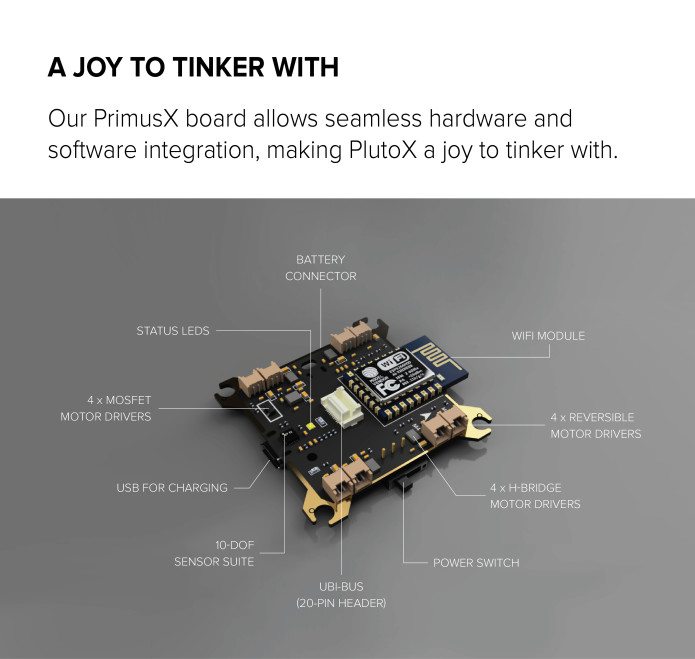 As you see above is a PlutoX flight controller which is basically a motherboard for all out there i see a 8 motor support which is just awesome so i can make a hexcopter , a quadcopter or a octacopter.
For charging it has a Usb port and hence no necessity of a separate charger.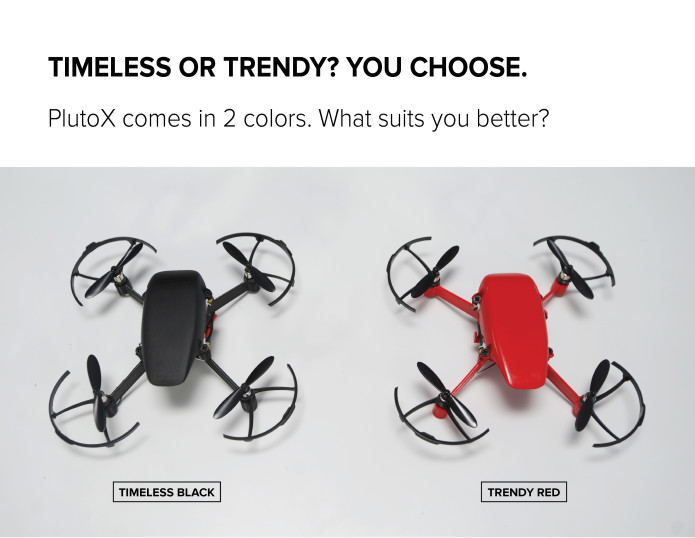 PlutoX comes in 2 colors READ and BLACK.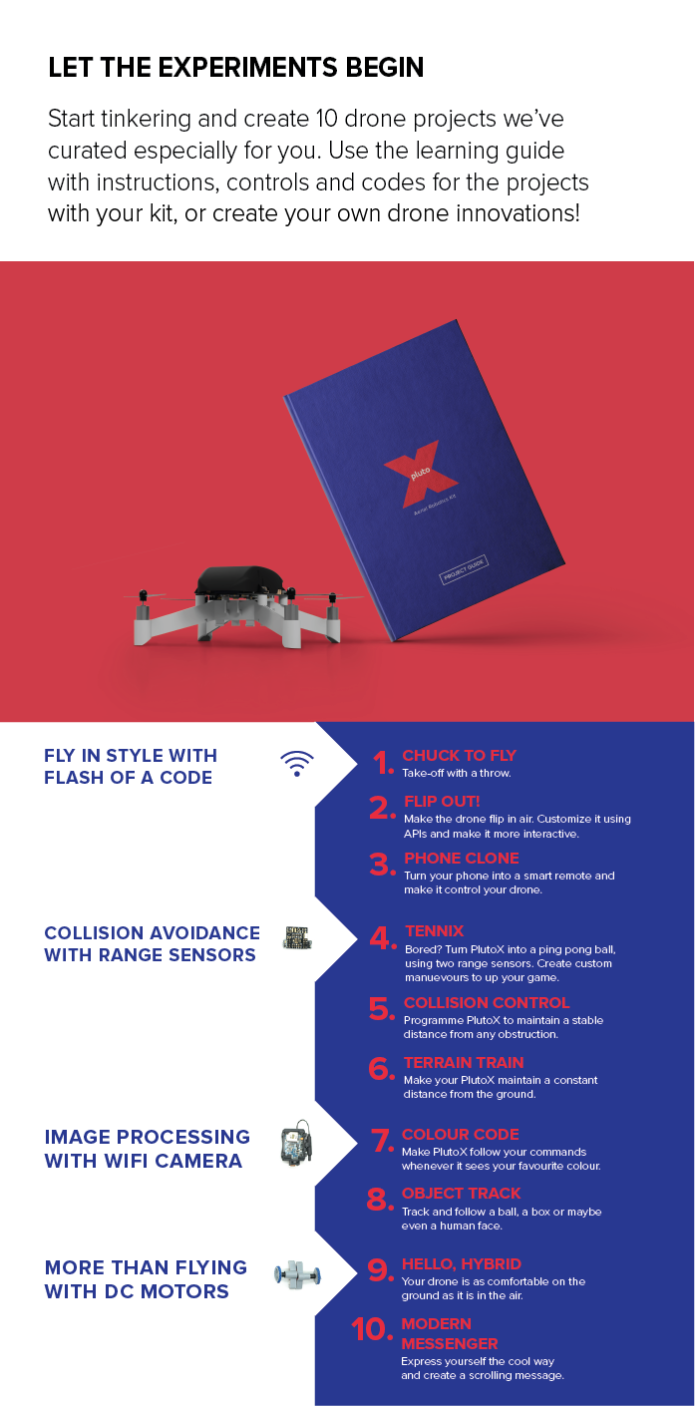 Awesome so it supports range sensors which seems to be ultrasonic sensors.